Board Members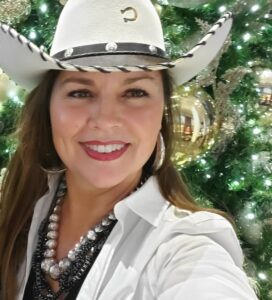 Neysa Osborne– Founder/President – CEO
Neysa has spent most of her career in the health care sector and worked alongside world renowned thought leaders, promoting their R&D (research & development). 
Her career has landed her opportunities in numerous locations from VA, TN, Fl and TX. Currently residing over 20 years in Dallas, TX, Neysa is from East Tennessee/Southwest Virginia and is Melungeon decent- https://en.wikipedia.org/wiki/Melungeon.
Melungeons (/məˈlʌndʒənz/ mə-LUN-jənz) )are an ethnicity from the Southeastern United States who descend from European, Native American and sub-Saharan Africans brought to America as indentured servants and later as slaves. Historically, the Melungeons were associated with settlements in the Cumberland Gap area of central Appalachia which includes portions of East Tennessee, Southwest Virginia and eastern Kentucky.
Neysa enjoys the outdoors both ranch and city life and hobbies include golf, traveling, hunting, volunteering- Equest Therapeutic Riding Center that parallel her passions for kids and horses from the many years spent in the rodeo arena and team roping sectors.
Neysa has no children but states claim on her Nephew, two Great Nephews, Niece and two Great Nieces. Neysa's Nephew coaches football and wife are teachers in addition, her Niece and husband both Pharmacists.
Neysa's goal for the Sheena V. Foundation is to provide a circle of support for Native American Indian children to restore a self-sustaining environment through education, encouraging positive instincts and spiritualism reflecting that of their ancestors. SVF aims to create solutions that restore a sustainable environment that will support future generations. The focus is to educate Native Youth on culturally appropriate long-term solutions to combat a quickly depleting environment. Housing, Aquaponic and Hydroponic cultivation methods are some of the solutions we support that are geared toward resilience, food sovereignty, circumventing health disorders to restore self-sufficient communities.
Resilience is the capacity to restore or recover a sustainable state; historically a shinning trait among Native American Indians.
Don't allow others to discourage you from your goals, passions and dreams.
Doubt can defeat success, while faith will claim victory!
"To accomplish great things, we must not only act, but also DREAM….not only plan, but also BELIEVE." – Anatole France
"Out of the Indian approach to existence there came a great freedom, an intense and absorbing love for nature…
…enriching faith in a Supreme Power; and principles of truth, honesty, generosity, equity, and brotherhood as a single guide to mundane relations."
-Luther Standing Bear, ca 1886-1939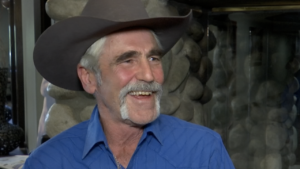 Forrie J. Smith– Board Member
Forrie J Smith, is a popular actor, stuntman, media personality, social media star, and entrepreneur from Helena, Montana. Forrie was just six years old when he fell off his horse and decided to be a stuntman. Moreover, he also shared that at just eight years old, he also participated in Rodeos. His grandfather taught him horse riding.
People know him in the country for his daring stunts in various movies. In addition, he has also worked as an actor in several films. If anyone knows well about the wild west, Forrie J Smith is the man for the job. Forrie J Smith is a cowboy in his real life and has participated in western and cowboy-themed films and series. His acting and rodeo skills quickly made him a fan favorite of all the shows and movies he participates.
Forrie J Smith is a highly popular celebrity.
However, his fans know him best for his appearance in the popular TV series, "Yellowstone." He is one of the favorite casts from the western drama Yellowstone. The actor has played Lloyd Pierce in the series for 37 episodes from 2018 -2022. Smith debuted his acting profession in 1987 with a television movie titled 'Desperado' where he played the supporting role of Harley. Then, in 1991, he got a chance to appear in the 'Young Riders' television series. As a stuntman, he debuts his career in 1988 with the film 'Rambo III'. He also worked in many other movies and series such as Tombstone, Posse, Los Locos, Legend, Ruby Jean and Joe, Legend Transamerica, "Lucky Luke," "Blind Justice," Seven Mummies, Just Getting Started, 2 Guns, Hell or High Water and many more.
In addition, Forrie was one of the characters for the film Tombstone. The actor played the role of Pony Diehl in the movie way back in 1993. Forrie brought life to the infamous gunfighter and outlaw. The film was set in the 1880s when gunfights were normal. Furthermore, Smith acted alongside veteran actors like Kurt Russel and Stephen Lang.
Forrie has also started his own clothing line and often promotes his products through his social media handles.
Moreover, he is currently working on his upcoming project named 'At the End of the Santa Fe Trail'.
Forrie has two children, two granddaughters, daughter Oliva Smith and Son Forest/Wilder Smith, who is an actor also on -Yellowstone Series.
Forrie is an avid animal lover. He has lots of pictures of horses, cows, and dogs.
He loves to post pictures with his fans on his social media handles.
Smith often spends time with his co-star's
In February 2022, Forrie helped at the charity event of "Cowboys Helping Cowboys."
The famous actor likes to share positive quotes on his official social media handles.
In January 2022, his movie, "Yellowstone," was nominated for SAG Awards.
Being a social worker, he helped the Shriner Children's Hospital financially.
Ft. Worth, TX annual Careity Cutting Horse Charity event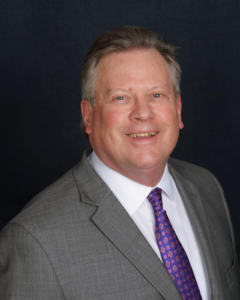 Bill Marley– Board Member
Bill has been in the Financial Services Industry since 1996. Prior to that, Bill was in accounting for 20 years where he started with a big eight firm and held various accounting management positions in municipal government and the retail industry. Bill currently holds his FINRA securities registrations,* Series 6, 7, 63, and 65, as well as his general insurance license.
Bill owns Lifepath Wealth Advisors at 6401 Eldorado Pkwy, Suite 336, Mckinney, TX 75070.
Bill attended and passed the comprehensive financial planning program conducted by the Professional Development Institute associated with the University of North Texas in 1999. He continues to attend various educational seminars as required by the financial services industry to maintain his licenses and to further his education.
Bill is currently a member of the Finance Committee for The Family Place and The Family Place Foundation, is a Board member of The Family Place Dallas Real Estate Inc, is a Board member of Texas JumpStart Coalition, is a Board member of the Sheena V Foundation, and chairs the Finance Committee for Stonebridge Ranch Homeowners Association.
Bill strongly believes in contributing to our community. By putting his time and money towards causes he believes in, he hopes it helps the community and the people in them.
Bill is married and has lived in McKinney since 1994. He has a son who is retired with 20 years of service from the United States Army. Bill also has a grandson who will carry on the family name since he is the IV, William Edward Marley.
Deanna Nelson– Board Member
Like a sister to Neysa, the founder of the Sheena V. Foundation, Deanna has experience with cancer and is a natural caretaker. From Arizona originally, Deanna lives in Hawaii and continues to help others during difficult times. She is passionate about helping children. Her goal is to inspire young people to live in the present moment joyfully, and to provide them with hope so that they can follow their dreams. Through love, peace and understanding, they can conquer life's obstacles.